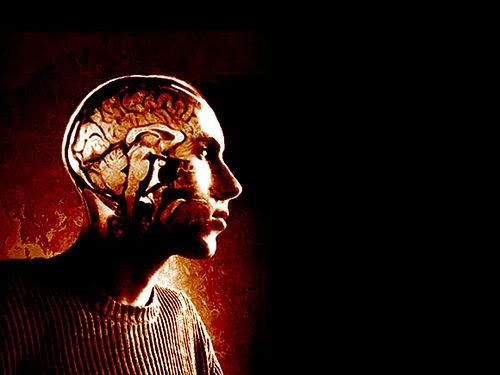 I don't understand writers who say that their storied just write themselves because the characters take over their heads. This doesn't sound healthy to me. It actually sounds a bit... nuts.
Sure, when I write I know my character pretty well. They have their little personalities and attitudes, I know pretty much what they would and wouldn't do. But I am still master of my head. Nobody but me is commanding my little grey cells.
If this balance of power ever shifted, I'd go into therapy. If they told me to, I'd take pills. Little ones, big ones, round ones, square, pink, blue or purple ones - it wouldn't matter, I'd take them anyway. They could stick needles in me, if they thought it necessary. Considering some of the people I've written about, I might even agree to shock therapy.
If the invasion got really bad, I'd fully expect a loved one to knock me unconcious and drag me to an institution, where they could solve the problem, using whatever means necessary.
Picture "Inside" by Andrew Mason