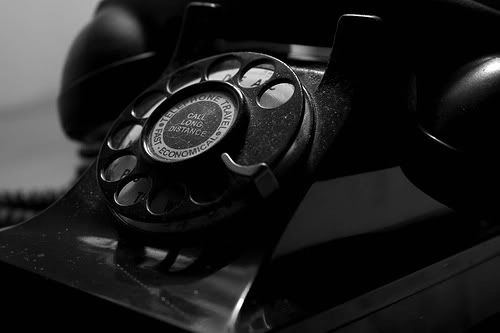 Phonesalesmen make me crazy. They make me want to strap them to my kitchen table and dissect them alive with knitting needles.

About a year ago, I had a fit of niceness and donated some money to an organization that works against infant death syndrome, and thus placed myself firmly on their List Of Suckers.

So now they call me almost every day. It usually happens when the phone is turned off or when I can't hear it ring, but then I can see that they've called, and that's just as irritating as if I'd actually had to talk to them.

I've registered my number against marketing, so now all I need to do, is to tell them to leave me the hell alone, or I'll strangle them with the telephone cord. Easies said than done…

The last time I actually spoke to one of them, he was talking so much and so fast that I couldn't get a damn word in edgewise. Then he committed the ultimate transgression. Without any warning, the word slithered out of the telephone and into my ear.

"Ma'am"
That's right, the little shit ma'am-ed me. I'm not a ma'am, dammit. I'm barely a lady.
I hung up. I had to. People don't respond well to murder threats. Not even the ones who aren't really intelligent enough to understand the concept of murder.

But they'll call back. They always do.