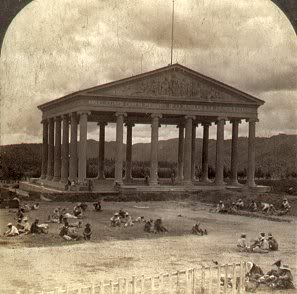 …with its own temple somewhere warm and sunny. Preferably with a great view overlooking the ocean.
Must be monotheistic. None of that sharing-the-glory-with-some-hairy-greek-in-a-bathtowel-sort-of-thing.

Gloomy looking robes with large hoods, mysterious chanting and large, booming bells are encouraged.

Colourful, bed sheet-like outfits, singing accompanied by silly bouncing and the ringing of cutesy bells will be punished by immediate beheading.

Some missionary activity expected.

Good possibilities for crusading involved.