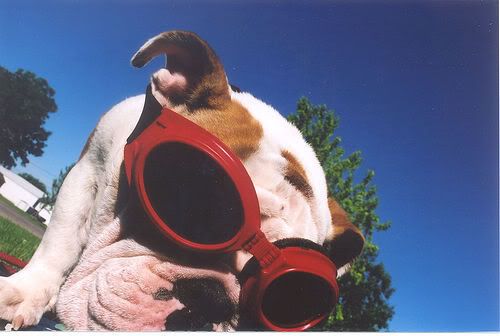 A friend of mine has recently decided to take the big step and move in with her boyfriend. He is also a friend of mine, whose apartment I've seen on several occasions. I would like to take this moment to say that I admire her guts tremendously. Last week he told someone that he didn't have any pets, and I thought to myself that I wouldn't be so sure of that if I was him. But I digress.
My point is that my good friend is now walking (or skipping) along wearing the
pink goggles of luuuve
. That's not all, though. She wants us all to put on the
pink goggles of luuuve
, even me, and in order to help me do this, she bought me a very
pink
book (almost as
pink
as the goggles) called Pocket Superflirt (no, not in a dirty way).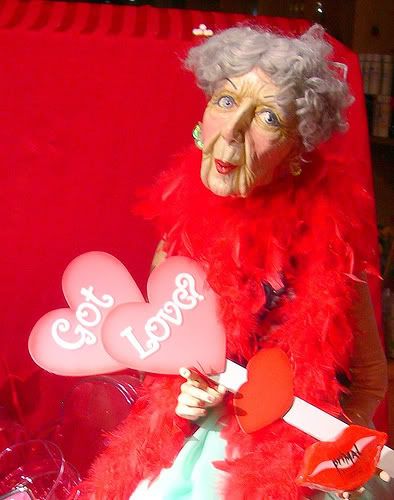 The books introduction guarantees that if you would only slip pocket Superflirt in your handag next time you go out, you'll never have to go home alone again… Because that wouldn't come off as just a tiny little bit desperate. No, of course not.
I can just picture the tremendous success I'm destined to have when I try to pick up the stud at the bar while consulting my little, pink book with the words SUPERFLIRT written on it in capital letters, almost as big as the book itself. Sure he'll want to be my boyfriend. He'd be to scared to turn me down, in case I'd start stalking him and boil his pets.