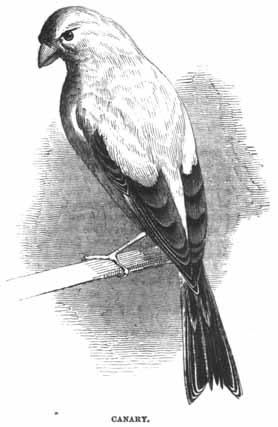 Over the past week or so, we've had a charming mix of rain, snow and sunshine. Charming in the way that Sylvester finds that yellow canary charming. By now, it looks as if King Winter has been violently ill all over my yard. On the other hand, I don't really mind watching spring kill winter off. Hellhole is actually on the pretty side in spring.
There are a whole lot of Jehovah's witnesses in Hellhole. I don't know if I ever mentioned that? They have this theory that only 200000 or so people will be allowed into the party in heaven after they die, so therefore they have to do a whole lot of missionary work in order to earn their seats. I guess it's filling up fast, because lately there's been a certain air of frantic desperation over the local witnesses. They may be all smiles and friendly greeting when they creep up on you in the streets, but there's something in their eyes that I can't quite put my finger on. Besides, if I tried, they'd probably just make a scene about me poking them, anyways.
Before the weekend, for example, I was on my way to the salon, and I saw one of them standing by the crossroads with a pile of pamphlets. She tried to give me one, but I threw up my arms and ran away as quickly as I could, although not until I noticed the impressive size of her aforementioned pile. It must have been at least 200 pamphlets in there. At a spot where maybe ten people pass through every hour. And she hadn't even pitched a tent. Now, that's the kind of dedication that only springs from deep-seated desperation and extreme anxiety.
Later in the day, when I was sitting in my living-room with my hair looking no less than fabulous, feeling a bit miffed over the fact that nobody was there do admire it. The Pooch had hardly seemed to notice my new cut at all, although she had a short interest in the smell of the dye. I like that smell too, actually. Sometimes I turn my head really quickly, so that I can inhale the head-air, until I get dizzy and flowery scents no longer appeal to me as much.
And then I saw her.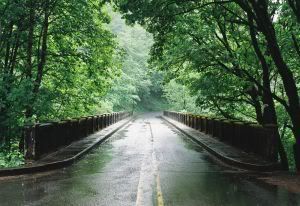 It was the same woman that I'd met at the crossroads. She was making her way towards my house. She'd come over the river, across the bridge (well, duuh) to the outskirts of town in order to go door to door. They never used to cross the bridge before, because there are hardly any doors to go to here, but lately things have been changing. It's like something out of Lord of the Rings.
For a brief moment I considered whether or not I was eager enough to have my new hairdo admired to listen to the "joyful message" and quickly decided that I wasn't. In stead, I ran upstairs and amused myself by watching the woman struggle with the gate which cannot be opened because it's half-buried in the snow (the one on the other end of the fence works just fine, but no visitors ever think to try that). Then, after she'd climbed the gate, she fought to make it up my wet, unshovelled (it's going to melt in the end anyways, so what's the point?) driveway in order to ring my doorbell.
I pretended not to be home, and then I watched her go through the whole process again, backwards.
I'm guessing that I'm not going to be one of those lucky 200000 to get a golden invite into the garden party upstairs.
Canary picture from Wikipedia.org
Garden party picture from Wikipedia.org