The other night I dreamt that I was trying to dry my clothes in the oven. For some reason, I owned a whole helluva lot of angora sweaters (in pastel colours, no less), which I balled up and stuffed in there. And for some other reason, I was quite upset when they started catching fire. For me, owning pastel, angora sweaters would probably qualify as some sort of nightmare, and watching them burn wouldn't bother me at all. But I guess you do strange things in your dreams.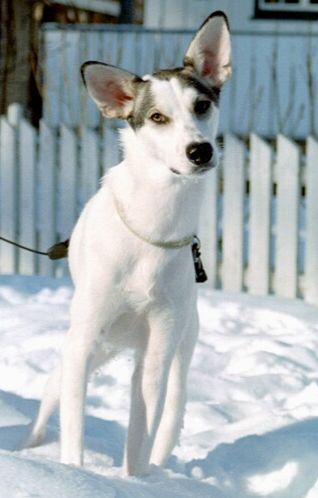 Then tonight, I dreamt that my doggie turned into some sort of dog-plant, dead set on eating me. At least I think it was going to eat me. It didn't actually say so, but I got that feeling. Call it a hunch. The dog-plant couldn't see, although it was still as much dog as it was plant, so it stretched out looong, thin vines to search for me. All of this took place in the kitchen (the same place as the angora sweater melt-down) and ended up with me crawling out of the window. I'm not really sure how you could trap and eat anything big (I'm of course not big, by the way) using a long, thin vine. Even if you are a mutated plant-dog. It just seems like something that probably wouldn't work. But then again, what do I know?
In either case, I probably shouldn't have watched a movie like "The Fly" right before I went to bed. Tonight I might watch "Children of the corn" and see if that has a better result.