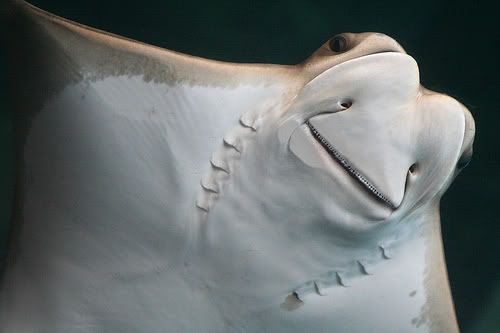 Last night there was a story in the news about a man who'd been out in his boat on the water (duuh!). All off a sudden, a stingray jumped into his boat, and stung him in the chest with its butt-spike-thing. As we all remember (those of us who've been somewhat sober, anyway), Steve Irwin was killed by a stingray recently.
For years and years, we've been polluting the waters and eating their offspring. We swoosh and putter through their homes on our boats, whilst playing music that they don't understand and sticking fishing hooks into their livingrooms. They've finally had enough. And who can blame them, really? It had to happen sooner or later. The people who created "Jaws" and "Planet of the apes" had it all wrong. It's the stingrays you need to look out for.
The time has come to stock up on canned food, alert the military and stay away from the water.
Then again, I might be over-thinking this…