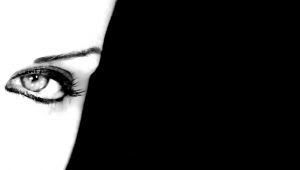 I spent two of the longest hours of my life in study hall yesterday, trying to understand the original texts of Aristotle, which is not necessarily an easy thing to do. For some reason, that man ended every paragraph by saying something like "enough about this" or "let's not waste any more of our precious time on
this
subject". At one point I decided that I needed a coffee- and newspaper break, pulled the morning paper out of my handbag and switched my attention from big philosophical ideas to stories about stabbings, burnings, mugging and flirting.
That's right; there was an article on how to flirt. Because, apparently, people suck at that. There were a whole lot of things to do with eyecontact. Obviously, it's very important, seeing how people can't read your mind. It makes perfect sense when you think about it.
At that moment a guy decided to walk past my desk. He was kinda purty too, soooo… "Let's see if it works," I though, staring at him. Just to underline the fact that I wasn't some lunatic, fresh from the funnyfarm (no, I'm not), I threw in a smile, as well. Seconds later, he's crashing straight into one of those fancy looking pillars, who's only mission in life is probably to look fancy.
I figure that I can interpret this as either favourable, or as a sign of some kinda motor function disorder. I dunno…
(pic by Lou24860)