Once again, I've been tagged. These are seven songs that I'm into right now:
1: "I'm an asshole"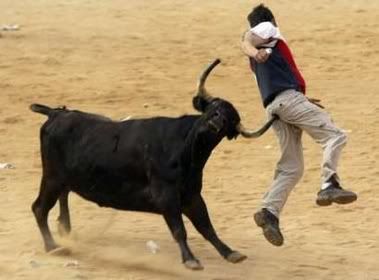 By Dennis Leary. I like this song. Somewhere beneath my sweet, harmless exterior, there's an asshole just gagging to come out and make your life miserable.
2: "The greatest"
By Cat Power. I wanna be the greatest. Enough said.
3: "(I can't get no) satisfaction)"
By the Rolling Stones. The perfect song for dancing around the house like a maniac. Which I do. Often.
4: "Jumpin' Jack Flash"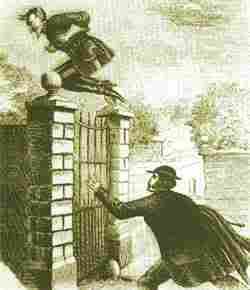 More Rolling Stones. Because this song is almost as perfect for dancing around the house like a maniac as Satisfaction. Almost. Very close.
5: "You got me rocking"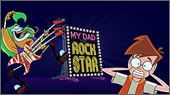 By... *drumroll*.... ROLLING STONES. If you don't realise why this is a great song, you're to dumb for me to talk to anyway. So there.
6: "Are you gonna go my way?"
I've been obsessed with this song since I was thirteen years old. Never been fed up with it. Which is kinda sorta freaky, now that I think about it...
7: "Like always"

By Motorpsycho. At the moment this is my lie-on-the-floor-and-stare-at-the-ceiling-song. If you're going to lie on the floor, you need one of those. Everybody knows that.