"The following entry contains moments of scatological information, which might not be suitable to all readers. Reader discretion is adviced."*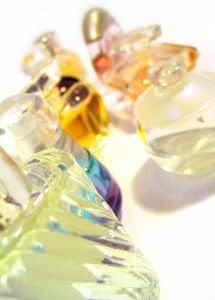 Do you remember when I told you about the smell? The one in the bathroom that doesn't seem to be coming from anywhere? For a while, I thought I knew where it lived, but I was wrong. Finding it is becoming vital. Up till now, it's simply been irritating for periods of time. But On Tuesday it tried to murder me.
I came home early that day, far to exhausted from lack of sleep to go through any more classes. Luck, more than hand-eye coordination, helped me stick the key into the keyhole and turn it. As the door slowly opened, and the dog came bounding through (eager to pee on the bushes and sniff along the fence), I could sense that there was something wrong. A quick whiff of the hallway air confirmed my suspicions. It was back. And it was angry.
I stood motionless in the hallway, staring through the kitchen at the bathroom door, which now seemed to bulge out between the oven and the cupboard. Although I wanted to go in there almost as badly as I wanted to shove hot pokers up my nose, a perverse side of me needed to. As soon as I did, it attacked. It was like walking into a wall of indescribable stink. The kind of stink that forces you to make little whimpering sounds every time you inhale it.
Later that day, my mum wondered out loud if it could be a sewage leak in a pipe under the floor, and from that very moment, the smell took on a distinct poopy character, which I hope is all in my head. The plumbing-company didn't have anyone to send over that day, but I'm supposed to call them back once The Mother Of All Stinks decides to attack again. Then they'll send someone over to "sniff out the problem", and act for which they will have earned a medal of honour. With the luck I've been having lately, it probably will be a sewage leak, and they'll have to rip up the floorboards. That way, I'll have a hole in the floor with sewage in it. A Bulgarian toilet, basically.
I once went to Bulgaria. It's a nice place. Their fried chicken is excellent. Their toilets I can do without.
* Warning included after a suggestion by Jazz