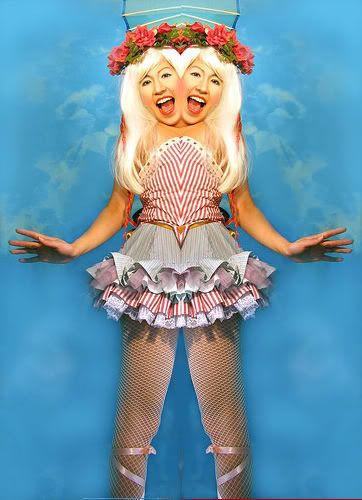 It's the season for me driving myself crazy trying to find a dress to wear for various Christmas parties, that won't make me look like a hooker or a powder puff. Both styles are big in Hellhole, judging by the content of the (four) stores. Tagging along for my futile dress-hunt, was a good friend that we all call Toto.
Toto is, in his own words, gayer than Liberace at a trucker convention.
After an eternity of trying on one outfit more hideous than the other, I finally gave up and decided to just use my dress from last year with new accessories. "Oh, you really should," said Toto. "That dress is dead sexy."
I froze.
Women dress up all purty for two reasons.
1) to attract attention from men, because… Well, just because.
2) To emphasize our good bits so that we can rub it in other women's faces (no, not like that, you pervert).
However, if Toto – who is gayer than Aquaman dressed up in a very gay, pink spandex superhero outfit – thinks that my dress is sexy, there's obviously something terribly, horribly wrong with it.
So maybe I'll go shopping again later this week…
Pic by eyecandyforthebrokenhearted for www.Flickr.com