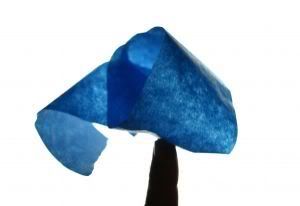 Last Friday was a very long day, of the seemingly neverending variety. Despite not having any classes that day, I went to the college. Being the lethargic creature that I am, this goes against everything I stand for. I did, however, have to hand in a paper.

I had the idea in my head that this would be a piece of cake. All I had to do, was find the professors office, knock-knock on the door, and hand it over, right? I should have known better. There's no such thing as a piece of cake in Hellhole.

The finding-the-office-bit was easy enough. Knocking on the door went just as I had planned. But that was where Friday stopped following the script. There was no answer. I knocked again. Nothing. I waited. And then I waited some more. And a bit longer. Then I got fed up with waiting, and concluded that if the professor wouldn't come to Mohammed, then Mohammed would come to the professor. So I went searching the halls for a tall, gangly man in his fifties (the professor, duh). The only problem was that the guy kept moving around. When they insist on having things handed to them, the least they can do is bloody hold still, don't you think? All lecturers should have some sort of tracking device injected into their necks, so that their students could find them. Then they could just hang a few of those electronic gizmos that show their locations as a small, red dot on the wall. Like the ones they used in Alien.

I looked at my wristwatch. The bus would leave in less than an hour, and after that I'd have to wait two hours for the next one. I needed a plan.

Fifteen minutes later, I was standing in the checkout line at the store, clutching the key ingredient to my master plan: a roll of tape. Ten minutes after that, I was in the process of thoroughly sticking my paper to the professor's office door with great enthusiasm.

And what did I see coming towards me at that very moment? A tall, gangly man in his fifties, that's what.

Bloody typical.