Sometime this weekend, I read in a newspaper article that this army-guy named Ford had retired, and was now worried about the fact that earth haven't done anything to protect itself against attacks from the little, green spacemen that may or may not be fluttering above our heads in their flying saucers. According to Ford, there have been several reliable sightings of UFOs over the past few years.

Personally, if I ever saw a flying saucer, I wouldn't tell a soul. Say that I'm out walking the pooch, and say that a UFO decides to swoosh above the treetops somewhere within my field of vision, that would just be my little secret. Hell, even if it landed right smack in front of me, sending out a short fellow with emerald green skin and eyeballs the size of a grown mans fists, and this little guy had a globe, or something, and wanted directions to The White House… Well, I STILL wouldn't tell.
This attitude may, of course, change as the years go by. I plan to become one of those crazy, old ladies with long hair, insane dresses and humongous hats. All the children who see me will instantly think that I'm a wich, and the grown-ups will probably think I'm a nut, because I'll look nothing like their dear old, blue-haired mums. When this time comes, I might mention it.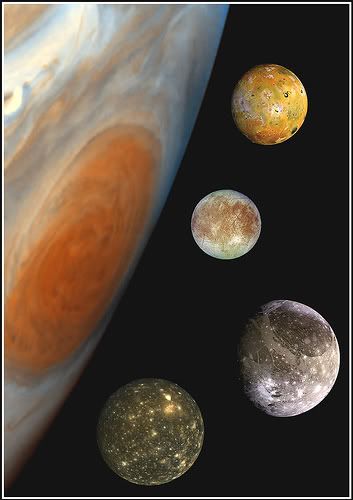 On the other hand, I don't want to insult anyone by claiming that there's no such thing as an unidentified flying object, simply because I haven't seen one (and if I had, I certainly wouldn't tell you lot). So if anyone of you would like to claim that you have a meaningful long-distance relationship with a spaceman, far be it from me to say that you don't. If I had a UFO sitting in my garage, I would most definitely take it for a spin. Granted, I wouldn't go very far, seeing how I don't have any sense of direction whatsoever, and space seems like the kind of place where one might get lost. Still, would I have myself a little expedition? Sure I would. Would I go around kidnapping creatures that I met on my way, and impregnate them with my spawn? Not so much.
Well… Okay, maybe once. Or twice. But just for science, though.
Alien pic 1 by Roadsidepictures for www.Flickr.com
Alien pic 2 by Paulgi for www.Flickr.com
Space pic by Lakerea for www.Flickr.com